The D-O V2 control and power pcbs are made for Michael Baddeleys D-O V2.
They reduce the wiring to a minimum.
There are 2 Versions. The big one is designed for a bigger 10ch Receiver (that is connected via Ch. 2 & 7-10) and needs the Arduino Nano (unless you run the iBUS sketch).
The smaller board is iBUS only (perfect for the small 10ch iBUS receiver)
The D-O stand in the attachment is for testing everything without mounted "wheels".
Available at shop.printed-droid.com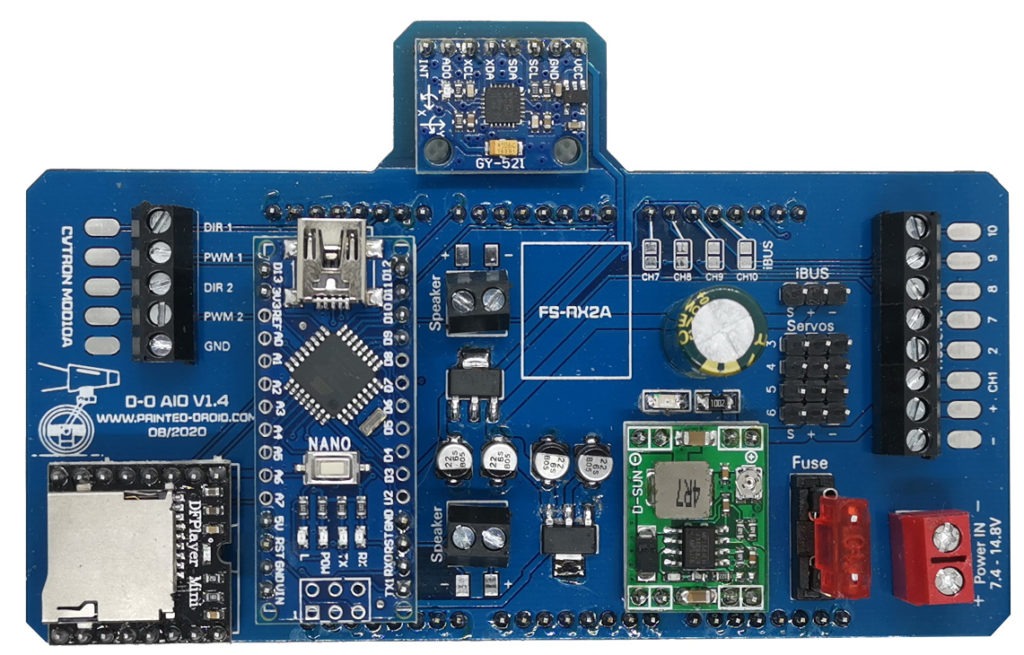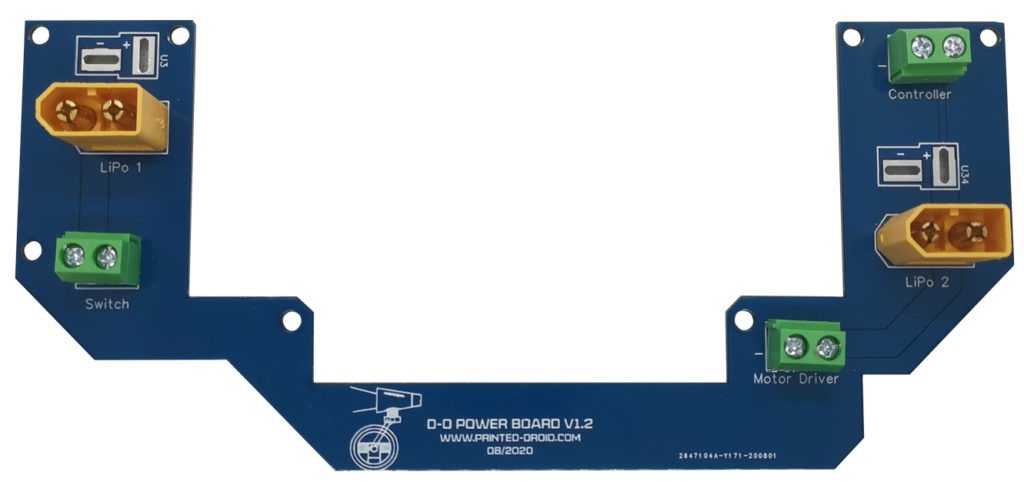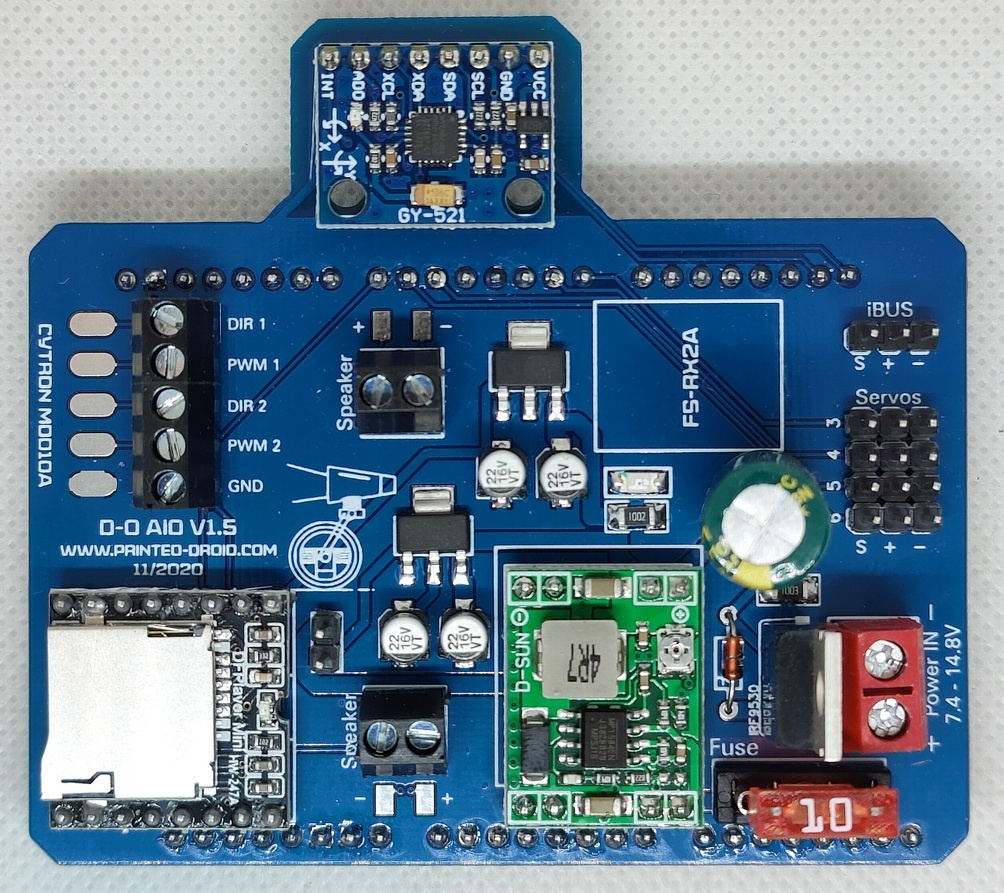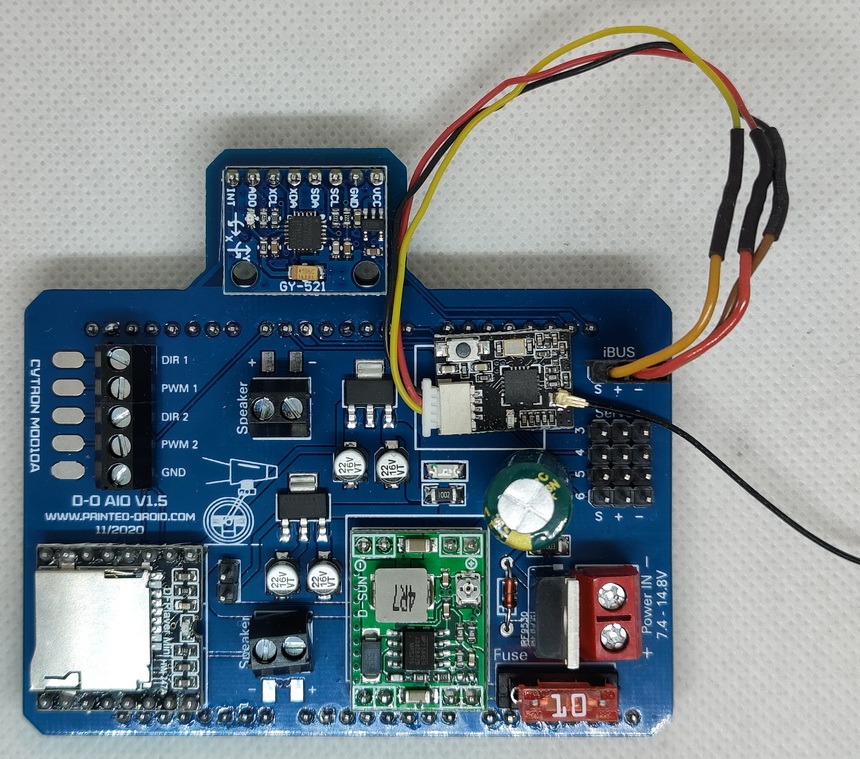 Some sample pictures: