Martín Tamburelli developed a manual 2-3-2shoulder fix for the MK3 Body.
With this you can manually position the R2D2 in upright position for easier transport etc.
These files are a mod of Mr. Baddeley's files. Printing settings are the same as shown in his tutorial. For mor information regarding original files please visit http://www.patreon.com/mrbaddeley
This Shoulder Module Fixed is intended to be used for manual 2-3-2 transition only. For controlled 2-3-2 please visit the forum.
3/8 Bolts size used with nylon lock nuts.
Files to print:
1x – BShoulderModuleFixedLeft_MT (Left Leg)
1x – AShoulderModuleFixedRight_MT (Right Leg)
2x – Lock_2-3-2 a (one for each leg)
2x – Lock_2-3-2 b (one for each leg)
2x – Nuts_Holder (one for each leg, it will help you to lock the nuts from inside when you screw-unscrew the bolt from outside, avoiding using your hands from inside)
Happy building!
Martín Tamburelli
(homerslash)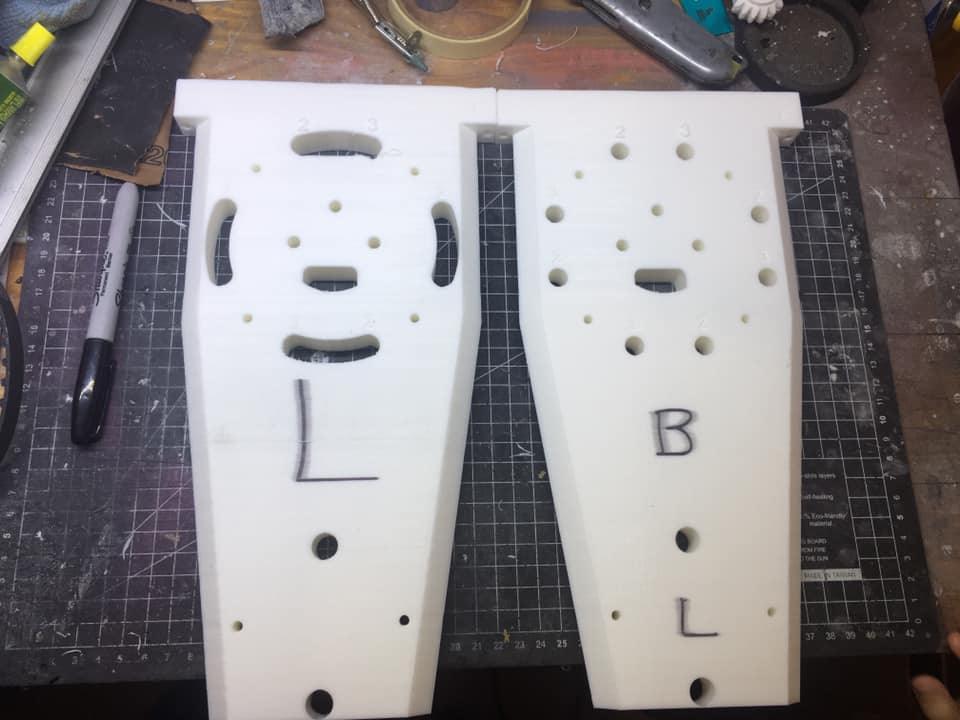 More images within the archive